Over 118 years of product innovation
Abatigo
Abatigo addresses a major data center cooling challenge - providing the performance of an evaporative system with the advantages of a dry cooler system. The adiabatic coolers drastically reduce water usage - by up to 95% vs. an open cooling tower and up to 60% vs. closed cooling tower - all while maintaining premium energy efficiency and meeting the stringent demands of mission critical design.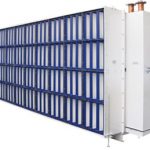 Low Speed Ventilation (LSV)
Low Speed Ventilation is a unique server cooling technology that uses lower air speed resulting in a non-pressurized server room and lower energy consumption. The servers are fully saturated with temperature controlled air at all times. Current LSV installations are seeing PUE values as low as 1.07.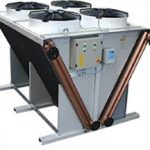 Alfa-V Drycoolers
Alfa Laval Alfa-V dry coolers provide a smart way to take advantage of free cooling when the surrounding temperature allows for it. They're made with cross-fin copper tubes and advanced corrugated aluminum fins, resulting in a combination of compact dimensions and high capacity