cSyS Services
Audits, Maintenance contracts, emergency service or one day service for all equipment sold. Maintenance contracts with on site in 4 hours, local and regional parts depot.
Data Center Audits
Data Center Audits
How cSyS Data Center Audit Works
The Data Center Audit compares your current data center infrastructure against 50+ industry best practices to help you address your most pressing power and cooling challenges. The audit will identify areas where enhancements can result in energy savings and availability improvements. It will also help you plan your IT initiatives with a better power and cooling strategy. A cSyS consultant with data center infrastructure design and operation experience performs
the audit, and will thoroughly review your facility.
Mitsubishi UPS Service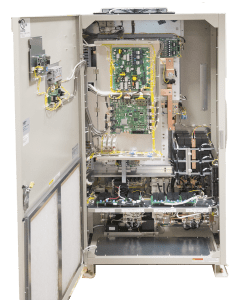 UPS preventative maintenance
Keep your UPS system running smoothly with technical support and preventative maintenance
The key to an efficient and reliable UPS is careful upkeep. Mitsubishi Electric's multifaceted maintenance services and power supply repairs keep your UPS running at optimal performance while identifying potential threats. Our comprehensive testing makes us a leading performer in UPS parts replacements and maintenance services. In addition to UPS system maintenance and repairs, providing a healthy string of batteries is an essential step in protecting your critical load. In fact – failed batteries are the number one cause of UPS system failures. Our technicians will ensure your batteries are fully charged and replaced when necessary.
Mitsubishi Battery Maintenance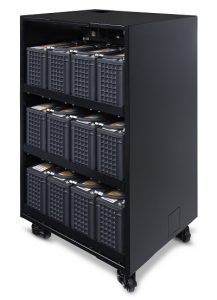 Battery Maintenance
Battery Maintenance, Replacement, and Upgrades. Batteries are a vital component of any UPS and considered the last line of defense against expensive downtime. They are also highly vulnerable when not managed properly. Mitsubishi Electric offers maintenance, monitoring and replacement services that keep your batteries fully charged and your UPS fully operational. All services are conducted in strict adherence to IEEE guidelines – including complete battery removal and recycling. We can work with any battery make or model, and even offer flywheel service and repair. From large-scale change outs to single string or individual battery replacements, Mitsubishi Electric is your DC power partner.
MCC Bucket Retrofits
MCC Bucket Retrofitted Service
A "retrofit" motor control center includes brand new starters, circuit breakers, control power transformers, relays and pilot devices that are assembled, wired and tested into an original motor control center unit. All types of MCCs are expertly retrofitted including Allen-Bradley, Allis-Chalmers, A.O. Smith, Clark, Cutler-Hammer, Federal Pacific, Furnas, General Electric, ITE, Klockner-Moeller, Nelson, Powell, Siemens, Siemens-Allis, Sylvania, Square D and Westinghouse.
Transformer Replacements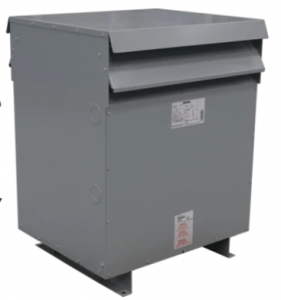 Transformers
Transformers have been and remain an essential part of our electrical infrastructure. Everywhere we look there is a transformer supplying power to industrial, commercial or residential applications. Improving the energy efficiency of new transformers is a primary goal of the US Department of Energy (DOE), and they have the legal authority to define efficiency levels and enforce compliance. Environmentally conscious consumers also recognize that buying a higher energy efficiency transformer will have a societal payback over many years.
Get your new energy efficient transformers installed depending on the current load.
Hammond Transformers
The Sentinel (G, K, H) and Express G product lines meet North American Efficiency Standards: U.S. – DOE 10 CFR Part 431 (DOE 2016); Canada – SOR/2018-201, Amd. 14 (NRCan 2019) & ON Reg. 404/12
HPS Sentinel G – General Purpose
HPS Sentinel K – K-Factor
HPS Sentinel H – Harmonic Mitigation
Power Smith Transformers
EM Energy Solutions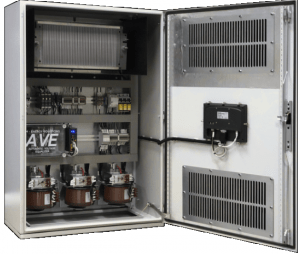 EM Energy Solutions
EM Energy Solutions AVE system will save you money on your electric bill. This systems evens out the the power so that you pay for what you are using. The savings on demand and regular usage pays for the equipment in MONTHS not years. The system also mitigates harmonics and helps prevent Arc Flash.
I-V Curve Trace Testing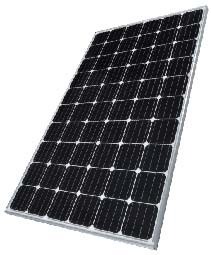 I-V Curve Trace Testing- Solar Field Testing
I-V curve tracers are specialist types of test equipment that sweep an electrical load connected to the solar PV module or string and measure both the current and voltage at multiple points during the sweep. Let us test your next solar field and provide a detailed report on the health and power production of your system. We also provide yearly testing to see how your field is performing.
I-V curve tracing reveals more about the performance of a PV module or array than any other measurement method. Let us support your testing needs.
PSi-LED Lighting Audit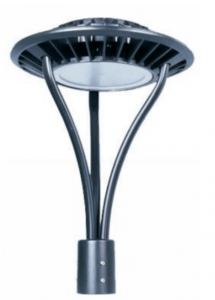 PSi-LED Lighting Audit
Lighting Audits and Rebates.
New York businesses can qualify for energy rebates when they upgrade to energy efficient lighting. Whether your project is new construction or a retrofit, you could save both energy and money through energy incentive programs. We conduct a lighting audit, we'll calculate how much money you could save through an energy rebate. Not only that, but when we upgrade your lighting we'll apply for the rebate ourselves so that you don't have to. You'll pay the reduced cost instead of waiting for the rebate to come through.
Home/ Office Smart Technology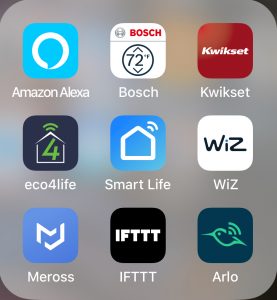 Home/Office Automation
Smart Technology
Home Automation, often referred to as "Smart Home Technology", is the use of technology to automate your home. Home automation allows you to control almost every aspect of your home through the Internet of Things (IoT). Home Automation can control your security, appliances, monitoring energy usage, as a personal assistant, for looking after the elderly or disabled and much, much more.
Voice control with Apple, Google or Amazon your home or office with IOT from CSyS. Save time, money or just have the coolest home or office on the block.
Schedule your appointment today for a free consultation.