Makers of Amazing
In Stock and ready to ship!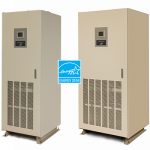 9900AEGIS 80, 100, 150, 160, and 225kVA

Megapod
Megapod®
Power ratings of 1 to 3MVA. All the superior reliability and performance of a high-efficiency 9900B Series UPS in an innovative, small-footprint system layout that reduces installation time and total cost of ownership.